Are You In Need Of Non Marking Solid Skid Steer Tires?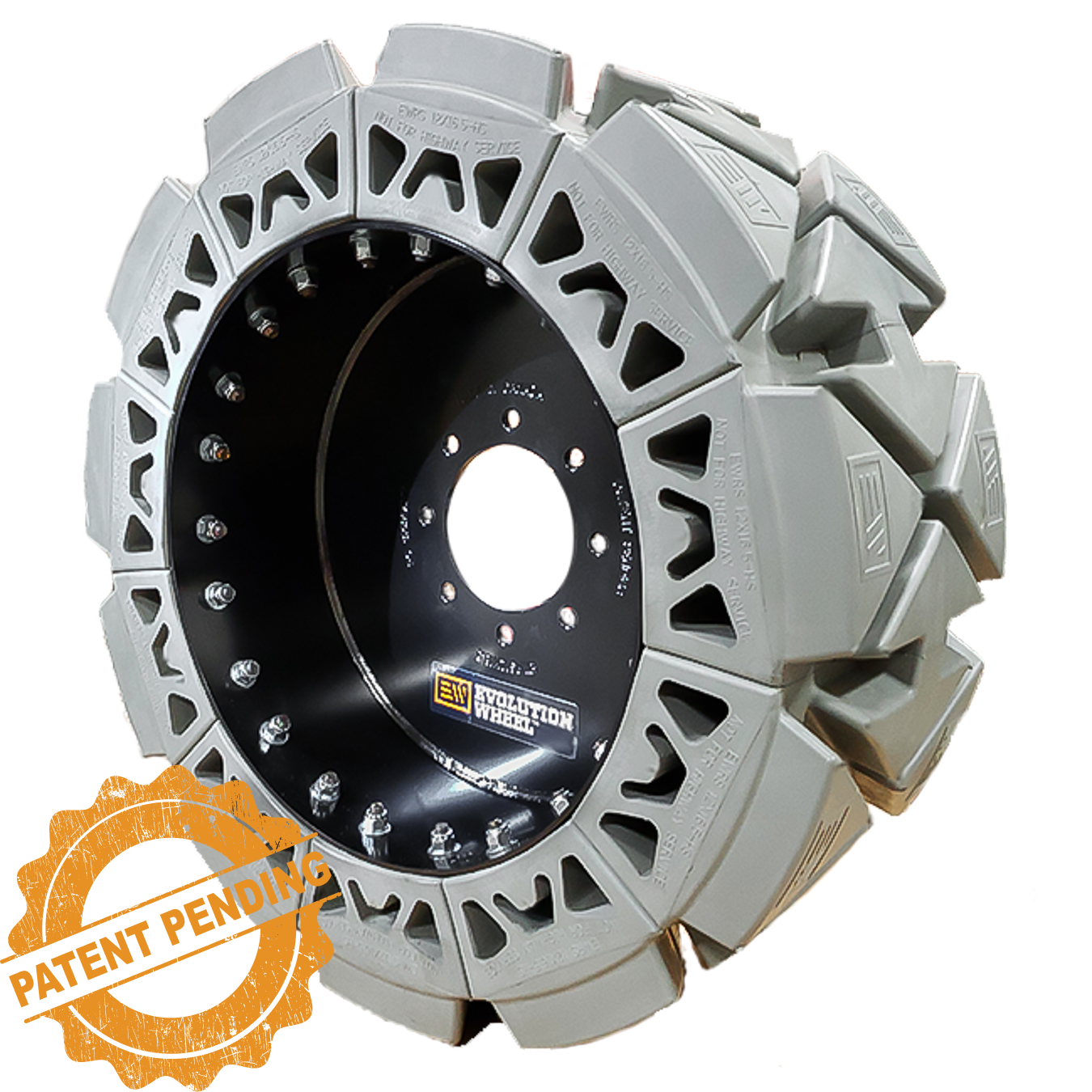 EWRS-HS-NM Series Tire Specs
Tire
Size
Overall Diameter
Width
Wearable
Tread
Depth
10x16.5

31.5"

10"

48/32nd

12x16.5

32.5"

12"

52/32nd

14x17.5

36"

14"

52/32nd
Non Marking Solid Skid Steer Tires
What You
Need

To Know About Our

Non Marking Solid Skid Steer Tires

Proprietary Rubber Compound
As we mix our own rubber and create our own formulas, we can provide our customers with the best non marking rubber compounds. In addition to being wear resistant, our rubber compounds are UV tolerant, so you won't have to worry about the concrete you just poured marking up.
Longer Wear Life
The tread design is key to a tire's longevity because it contains wearable rubber. EWRS-HS-NM non marking solid skid steer tires feature deep tread lugs and large wearable surfaces for maximum performance.

Designed for Hard Surfaces
With the EWRS-HS-NM series, you can move in multiple directions on hard surfaces due to its bidirectional tread pattern. Increasing the tire's surface area with the ground reduces the tire's ground pressure on hard surfaces, which reduces tire wear.

No Special Tools, No Extra Hassle
We've reinvented the skid steer tire maintenance process with our serviceable non marking tire sections. Don't worry about service trucks or technicians. The only tools you'll need are a 15/16" wrench and a set of repair parts, which you can conveniently find at your local storage or toolbox.
Check Out Our Tires On Customer's Machines